We live in a network society and we often hear, "Its not what you know, its who you know." But how many times have you had to re-learn that this maxim is true in business and in efforts to create social change?
Understanding social networks can improve development work, providing tools to create influence and impact that goes beyond likes and retweets. By knowing who our constituents know, we can recognize key influential voices and sub-groups in communities, improving the way we:
Create viral and influential advocacy and political campaigns
Find business and employment connections for entrepreneurs and youth
Identify hidden disease vectors and stop new infection pathways
Break circles of government corruption and graft
Target existing informal support resources for disaster response
Social Network Analysis is a method that helps understand who knows who and their respective levels of influence. Its a key tool to ensure you are making the right friends and influencing the right people to effect change and accomplish development objectives.
Social network analysis not only about social media or online friends, it's about all social connections on- and offline. Network analysis tools that can reveal insights into real world communities beyond the bounds of Facebook and Twitter.
Historically, Social Network Analysis was a complex methodology, but new tools are changing the landscape and making it easy to do a quick analysis of networks. Two examples, LinkedIn Maps and NodeXL, enable users to make network charts in just a few clicks.
Please RSVP now to join your peers for the next IREX Tech Deep Dive on Social Network Analysis, where we will explore tools to visualize digital and analog social networks and ways to interpret results to better shape development programs for greater impact.
Our conversation will be informed by three leaders in social network analysis:
This Deep Dive will be an active event. We will mix thoughtful discussions with experiential activities, building social capital while we learn about social networks. Participants are encouraged to submit social media topics in advance so maps and reports can be generated for the event.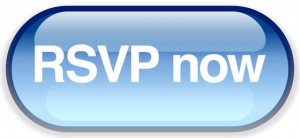 Note that this event is in-person only, so please RSVP now to attend.
How Social Network Analysis Can Improve Impact
IREX Tech Deep Dive
8:30am-12:30pm,
November 13th, 2013
IREX Headquarters
Washington, DC
---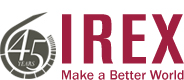 About IREX Tech Deep Dives
IREX Tech Deep Dives are an interactive discussion series on technology for development hosted by the Center for Collaborative Technologies at IREX in partnership with Kurante.
We convene small groups of established experts to have critical and substantive discussions on the application and impact of new and emerging technology solutions and their relevance to international development.
Participants will gain new insights on current technology trends and gain practical insights they can apply immediately, and over the long term. RSVP now to join us!