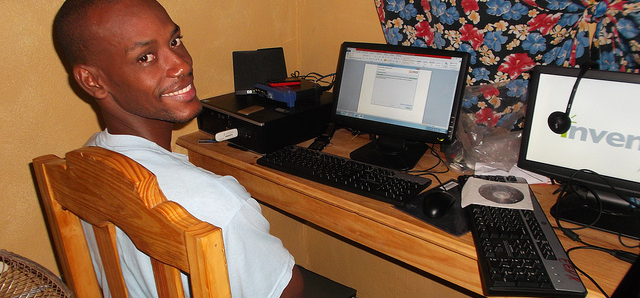 Good help is hard to find, eh? Its even harder to keep. One issue we've seen occurring on big ICT4D deployments is clients poaching the best staff from the ICT company that's working on the project.
Now be it far from us to stop people from changing jobs – we should all have freedom of employment. But at the same time, ICT companies who have invested in their staff should have some recourse when a client tries to hire off its best workers. That's why we've added a "poaching penalty" in our Sample Master Services Contract for IT Services:
LIQUIDATED DAMAGES FOR HIRING MY COMPANY EMPLOYEES:
If, during the term of this Agreement or for twelve months thereafter, Client directly or indirectly retains the services (whether as an employee, independent contractor or otherwise) of any employee of MY COMPANY (or ex-employee within three months of the employee's termination from MY COMPANY) who has provided services to Client on behalf of MY COMPANY, Client agrees that MY COMPANY will be damaged, but that the amount of this damage will be difficult to determine.Accordingly, Client agrees that for each such MY COMPANY employee hired by Client, Client will pay MY COMPANY Twenty-five Thousand Dollars ($25,000) as liquidated damages. Notwithstanding the foregoing, for the purposes of this section 5, "employee of MY COMPANY" shall include only employees of MY COMPANY who provide services to MY COMPANY customers and shall not include accountants, attorneys or other independent contractors of MY COMPANY who provide services to MY COMPANY itself.
Enforcing this penalty with a key client would be difficult, but by having it in the original contract, you do give the client warning that you value your staff, as your staff.