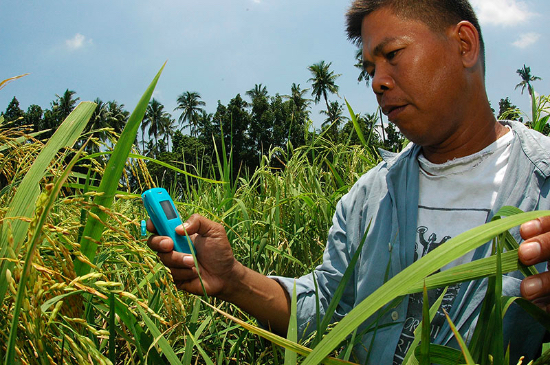 The focus of the ICTforAg conference session, "The Five Sexy Tools for Food Tech" was an analysis of how to use some simple tech in an effective way. I learned some great tips on how to better utilize the Internet, SMS, voice tools, and analytics in projects.
The most important tool listed was people. It's all about matching the tool to the people and making any project as engaging as possible and constantly adapting to your audience. Here are three ways to do that, better.
1. Segment Target Audience
Segment your target market of constituents into different categories based on their demographics, psychographics, and the preferred response action. By targeting them with different messages you are better able to raise their interest and elicit the response you seek.
For example, you could divide farmers into the type of crop they specialize in, their farm size, and their farming sophistication and send different messages to small corn farmers and large corn farmers, even if they're in the same geography.
This is advantageous because you may want the small farmer to get further information from an ag inputs seller before they try something, while the large farmer may just need a reminder to do the target action. Making the messages as relevant as possible to different groups will increase the adoption/response rates.
2. Create Interactive Programs
Increase your reach by utilizing different types of mediums and integrating different technologies. For example, you can host a radio program that's geared towards educating farmers on a new technique.
You can ask them a simple yes or no questions and have people that think yes call a certain number and people who think no can call a different number. This allows you not only to get information on how well you're disseminating information but can also be used to gather contact information on farmers who might be interested in a specific program or service.
3. Utilize Existing Networks
In communities there are already existing networks that can be utilized. Often there are key influencers within a community that when identified can become great resources for programs. Farmers already have networks that they share information with and can use to get advice on farming.
For example the Digital Green project has farmers share training videos with their networks and they found that just sharing the videos started discussions on who the leaders in ag practices were within their communities and people wanted to be able to learn from other farmers successes.
4. Reduce Costs to Farmers
One of the best ways to ensure farmer participation is by creating partnerships with telecommunications companies in order to make interactions with farmers through phone and SMS inexpensive for the farmers and organizations. An example of ways to do this is through utilizing something like a beep system where calls aren't ever actually answered so charges aren't accrued, however some companies will provide certain services at low or no cost.
The rapid advancements in technology are making it easier and easier to reach more farmers, but the large number of technologies out there can also become overwhelming. By tailoring messages and programs to specific groups to ensure they aren't receiving unnecessary information will make tech adoption and agricultural improvements more sustainable in the long run.
The best way to do this is by continued engagement with your target group, redefining what your goals are for different segments of your target group, and keeping the costs down for farmers.