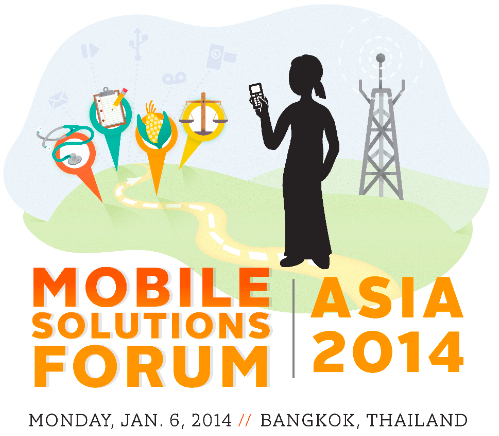 What are the leading mobile innovations in Asia? Who are the thought leaders and decision makers? How can development practitioners leverage both the innovations and innovators for better programmatic impact? If you want the answers to these questions, then please RSVP now for Mobile Solutions Forum in Bangkok, Thailand on January 6th 2014.
The Mobile Solutions Forum will be an an exciting opportunity to meet and interact with the leading 100 people in mobile technology and international development, including local technology firms, USAID implementing partners, and donors who are developing or using mobiles for development. You will learn more about what is happening with mobiles in Asia and connect with the wider community that is creating and utilizing these technologies. Check out the draft agenda for more details.
Hosted by USAID's Regional Development Mission in Asia (RDMA), together with USAID's mSTAR project (led by FHI 360 in partnership with Open Revolution), the forum will look at the latest technologies, the newest approaches, and most current data on how mobiles are working in the field.
Space is limited, so make sure to register today as a presenter, promotional partner or attendee.